Fortune favors the bold.
ALWAYS RUN IT.
Disc golf is the greatest sport of all time. For those that love disc golf's community and vibes as much as birdies and fresh plastic, we've got you covered.
Hyzer Disc Golf is a clothing and lifestyle brand focused on growing the sport. We design eye-catching threads you'll be proud to wear on and off the course.
Our line of signature hats, shirts, and other clothing is available year-round. Similar to the limited-run golf discs you know and love, we also design limited-run clothing that's exclusively dropped locally and online.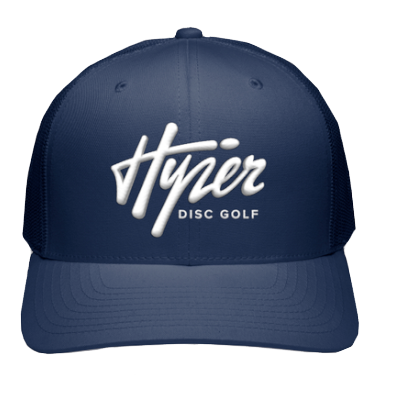 Our Story
We believe disc golf is more than a sport. It's the most pure and magical form of free fun. It's accessible and inviting to all. No expensive green fees. Imperfect and not-so-manicured fairways and greens perfectly settled in nature. The sound of banging chains and the feeling of a well-thrown hyzer flip.
Some of our fondest memories in life have been made on the disc golf course. Our goal was to harness our passion to build a family-friendly brand we are proud to represent on and off the course. A brand where the uninitiated see it and ask, "What is a 'Hyzer' and what is 'disc golf'?," thereby extending the invitation for us to introduce them to the world of disc golf.
Let's grow the game together.

Giving Back
Hyzer Disc Golf is in the early stages of launching a philanthropic arm, Hyzer.org, which will focus on making micro-donations to grow the game.
Example micro-donations could include buying disc golf sets for a local church, a new disc golf basket for a middle school, a new bench within a local disc golf course, or a tee sign sponsorship for a charity disc golf tournament.
Interested in applying to be a recipient of a Hyzer.org micro-donation? Please contact us to stay in the loop.